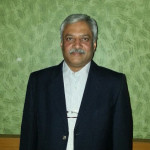 An alumnus of XLRI, Krishna kumar is Senior Director with Auriel Global Consulting Pvt Ltd. KK has spent most of his career in the early stage growth phase of telecom and ITES industries.
He has worked as a senior executive leading large teams. KK is recognized for the high performance teams he has nurtured, built and the successful leaders he has developed.
KK has spent most of his career in Business Acquisition and Operations. GE, a Motorola company and Xerox are companies he worked for. He is lauded for the contributions made in relationship management, supporting clients synthesize and identify needs, transforming processes for greater customer satisfaction, driving large initiatives and leading large teams.
He brings a unique blend of client & people centricity to our engagements.
KK in the recent past provided Consulting services to Senior leaders in the Digital Media space.