Strategy Consulting
We support our clients to get a clear picture of the market place and evolve strategies to create a competitive advantage.
Our Experts have the experience and insights to support clients in planning the Strategy and executing it. We collaborate with the Top management to clarify issues, give shape to ideas and in implementing them.
Key areas of focus
Business Strategy
Execution Strategy
Getting Customers and keeping them for good
[responsive]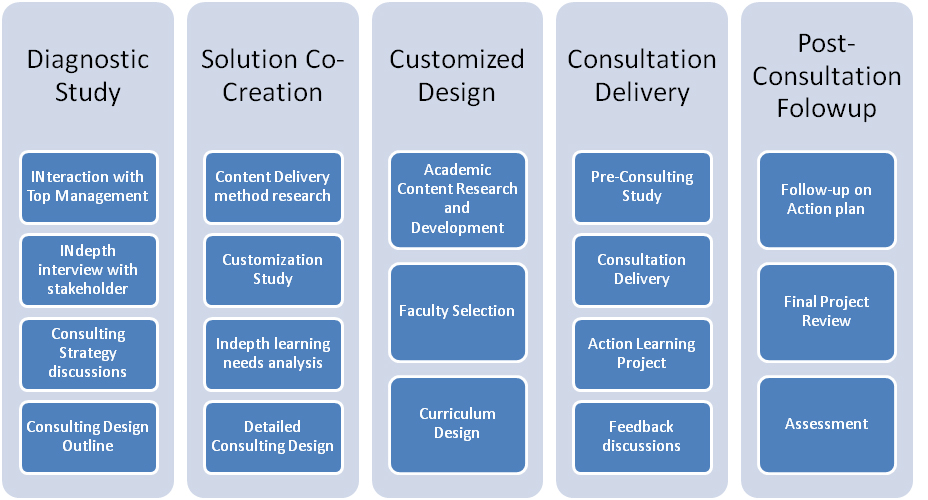 [/responsive]
Environment Analysis

Understand Current situation
Defining the problem
Identify issues
Internal(Within Organization) and External(Market) Analysis

Co-Create Objectives and Methodology

Define Objectives, Project Plan
Define Methodologies

Design

Research

Competitive market Analysis
Opportunity Analysis
Interviews, Brainstorming..

Consultation Design

Business Plan
Timeline and Resources

Consultation Delivery

Implement the Action Plan

Post Consultation Follow-Up
Why Strategy Consulting?
 Strategy Consulting provides companies with support and feedback on their goals so that they can plan effective strategies for growth. Companies could leverage the expertise, experience and analysis of the Experts of Auriel Global to help identify strategies to increase Revenues with a clear competitive advantage.
 Benefits of Strategy Consulting
It provides a company's management team with a framework for making effective decisions about their direction. It helps them guide in the process of decision-making.
Reduced Risk, Cost.
Improved Quality of Decision making in critical matters.
Improved business processes, opportunities to work on best practices and better corporate governance.
It helps organizations in analyzing their capabilities vis-a- vis market opportunities and focus on the range of options available given their inherent strengths.
Enables the organization to
Understand clearly who their primary customers are
Develop the sales team to get those customers time and again and to keep them for good