Frameworks
Auriel Global's WISDOM TO THE FORE MODELTM provides a different paradigm for unlocking Human Potential.
It uses the framework of Wisdom being fundamental to deeper and consistent successes.
Wisdom to the Fore ModelTM is a change management model which revolves with Wisdom at the Core of a Leader's success
It enables a Leader to explore the self and continuously engage with his/her teams in the defined dimensions. It provides enormous leeway for the Leader to gain familiarity with the Reportees' wisdom-scape in the stated dimensions – FORE
There is a mutual relationship that exists between Wisdom- Intellect- Emotions which drive behaviors and  influences every individual in the spheres of :

Fostering Relationships
Organizational Linkages
Role Effectiveness
Environmental Participation
[responsive]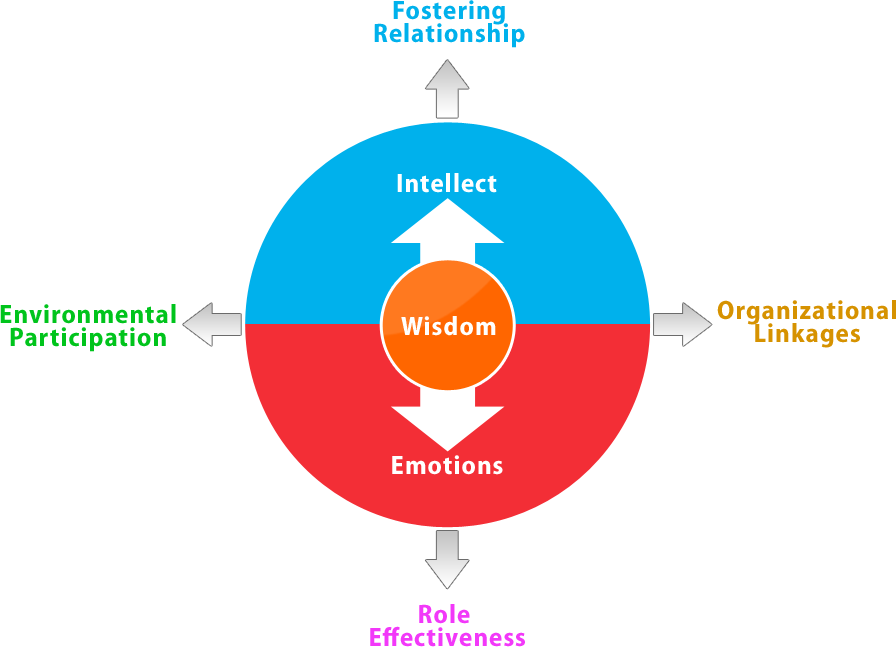 [/responsive]
Fostering Relationships 
Relationships foster naturally where there is Emotional intelligence and right intellect driven by Wisdom.This ensures there is greater sense of vitality and each person feels connected to one another aligned to a common goal
Organizational Linkages
Organizational Linkages refer to  employee's relationship with his team members, his superiors and other colleagues.This helps in :
To bring in effective interpersonal skills among team members.
Creating a relaxed , positive work environment
Increased trust among team members
Increased feedback which can help improve performance
Greater confidence to work more productively
Role Effectiveness
Effectiveness of the employee roles play a key to the success of any Organization Role effectiveness depends on:
High Role efficacy of an employee as a professional , as an individual.
How the role he plays is aligned with the Strategy and Vision of the Organization.
Environment
 The practice of environmental linkages might involve

public meetings,
sensitivity to one's environment such as pollution, availability of resources, etc
social participation,
not-for- profit work,
surveys,  workshops, polling, citizen's advisory committees

It promotes sustainable decisions by providing individuals the space that can be explored in a meaningful way,
It enables individuals to gain deeper insight on how their current environmental participation is and can be.