ICF Credentialed Coach
Coaching is both an art and a science.
The certification program challenges participants to become the kind of person from whom others genuinely want to receive coaching, to create relationships that confront real issues, and to engage in potent, performance changing conversations.
The ICF Credential Pathway
MCTP is modularized so that you can customize your ICF Credential Pathway by completing the programs of your choice. These programs can be taken independently or they can be taken in sequence (Stage 1 to Stage 4). In any case, your coaching hours are always considered for ICF credentialing. You can choose from any of these programs below to make up the required 60- 125 hours of coach training, toward ACC and PCC credentialing.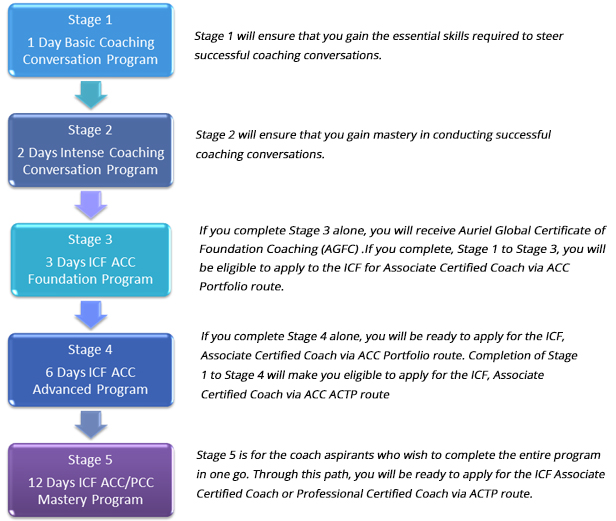 WANT TO KNOW MORE?
If you would like to know more about our MCTP course, please complete the short form below and we will revert as soon as we can.
You can also feel free to call our office directly on +91 80 69999284 where our training coordinator will be happy to help.
Training Enquiry Form